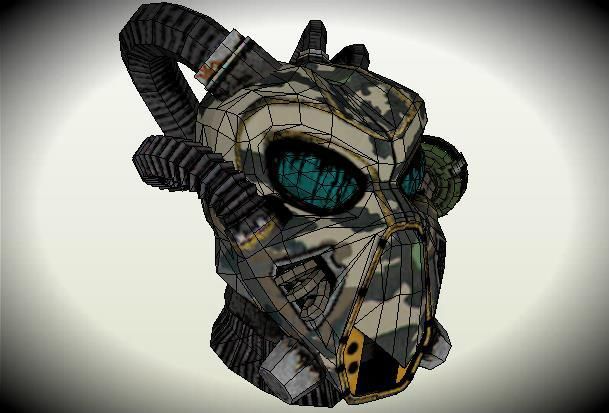 This is the Fallout 3 Enclave Helmet with custom textures and occuping 34 sheets of paper. Created by designer Gardian and originally posted at Pepakura Gallery.
To view and print this model you will need Pepakura Viewer Free Version (link at the end of this post).
Este é o Capacete Enclave do game Fallout 3, com texturas customizadas e ocupando 34 folhas de papel. Criado pelo designer Gardian e originalmente postado no site Pepakura Gallery.
Para visualizar e imprimir este modelo você precisará do Pepakura Viewer Versão Gratuíta (link no final deste post).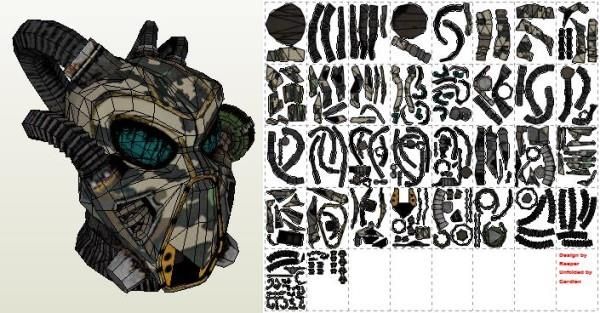 Link to download the model:
Fallout.Enclave.Helmet.Paper.Model.by.Gardian.via.Pepakura.Gallery
Link to Pepakura Viewer Free Version:
Pepakura.Viewer.Free.Version.Official.Page
More Paper Models from Videogames related posts:
Tomb Raider - Life-Size Lara Croft Paper Model - by Sabi 96
Fallout - Fallout Paper Toy In Cubeecraft Style - by Randyfivesix
Angry Birds Sling 3 D Papercraft Set - by Hobikit Kertas
Final Fantasy VIII - Squall Leonhart Paper Model - by Pepabysmal