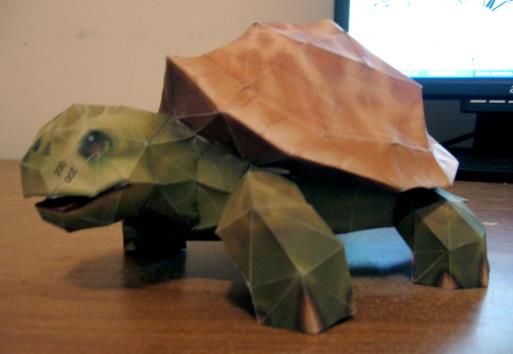 PMF, designer of this nice little turtle, says:
-
"Start by the legs, then the head and the tail, the shell and finally the belly. Easier this way."
PMF, designer deste pequena tartaruga, diz:
-
Comece pelas pernas, depois monte a cabeça, o rabo, cole tudo no casco e finalmente cole a barriga. Fica mais fácil desse jeito.
Link:
Little.Turtle.Paper.Model.by.Unofficial.World.Of.Warcraft
More Paper Models of Animals related posts:
Asian Orangutan Paper Model - by Katsuyuki Shiga - via Canon Orangotango
French Bulldog Paper Model - by Kei Craft Papercraft Studio
Firecrest And Wren Birds - Realistic Paper Models - by Johan Scherft Pássaros De Papel Realistas
Colorful Parrot Papercraft - by Education Scholastic