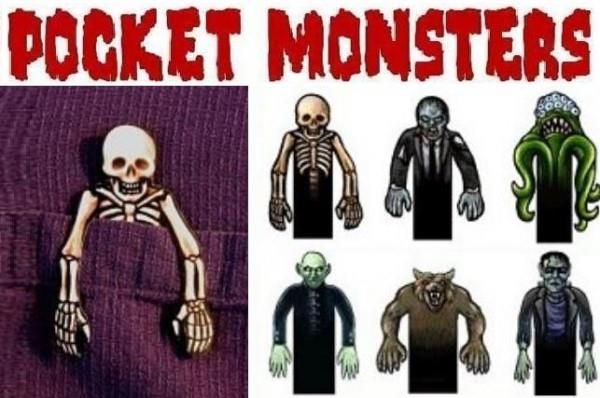 "Looking for someone to share your thoughts, join in your adventures, dangle menacingly from your shirt pocket? You're in luck! Here's a set of six horrible little monsters, guaranteed to make your pockets very happy indeed. (They also make great bookmarks!)"
-
Ray O`Bannon
"Procurando por alguém para dividir seus pensamentos, aventuras e balançar ameaçadoramente no bolso da sua camisa? Então você está com sorte! Eis aqui um set de seis pequenos monstrinhos, que farão seu bolso muito feliz. (Eles também dão ótimos marcadores de livros)"
-
Ray O`Bannon
Link:
Halloween.Special.Pocket.Monsters.Paper.Toys.by.RavensBlight
More Halloween Paper Models related posts:
Halloween Special - Cat And Pumpkin Paper Toy - by Chemical 9
Halloween Special - Teddy Bear Bag Paper Model - by Canon
Zombie In A Barrel - by Papermau - Download Now!
Inquisition Hanging Cage Diorama - by Professor Plastik - Diorama Medieval - Inquisição