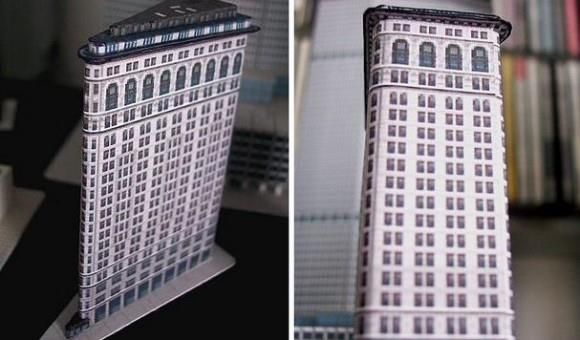 This paper version of the Flatiron Building, in New York City was created by designer The Nightfly and was originally posted at SkyscraperCity Forum.
It measures something about 6 cmm tall.
Essa versão em papel do Flatiron Building, em Nova Iorque, foi criado pelo designer The Nightfly e foi originalmente postado no Forum SkyscraperCity. Ele mede aproximadamente 6 cm de altura.
Link:
Flatiron.Building.Paper.Model.by.The.Nightfly.via.SkyscraperCity
More Architecture and Buildings Paper Models in 1/1700 Scale related posts:
Metropolitan Life Insurance Building Paper Model In 1/1700 Scale - by Tith01ny
MetLife Building + Grand Central Terminal - by Tim01ny - via Scale Model Sketchup
The New And Old World Trade Center Complex - by Tim - via Skyscraper City
Carnegie Hall Tower And Metropolitan Tower In New York City - by - Tim James 852