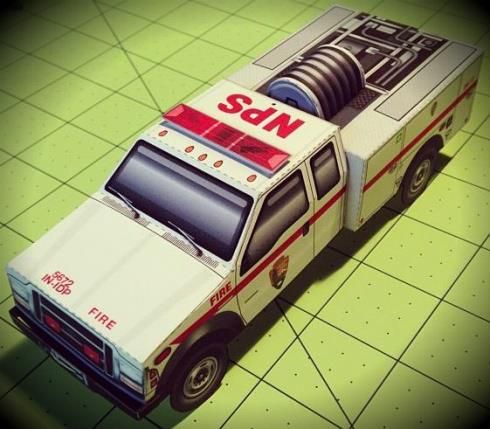 Paper Cruiser created this model for National Park Service website. It is an easy-to-build Type 6 Fire Engine Paper Model in only one sheet of paper.
Download while you can.
Paper Cruiser criou este modelo para o Serviço Nacional de Parques norte-americano. É um Veículo de Bombeiros Type 6 bem fácil de montar e em apenas uma folha de papel.
Baixe logo, enquanto o modelo está disponível.
Link to download the model:
National.Park.Service.Type.6.Fire.Engine.Paper.Model.by.Paper.Cruiser
Link to Paper Cruiser website:
Paper.Cruiser.Paper.Vehicles.Main.Page
More Paper Models of Emergengy Vehicles related posts:
Fire Brigade Truck - by Papermau - Vintage Style
Jeep Willys Fire Brigade Paper Model - by Papermau - Download Now!
Fire Brigade Play Set - by Somodi Zoltan - Corpo de Bombeiros
Japanese Fire Brigade And Ambulance Vehicles - by Takamatsu Kagawa City