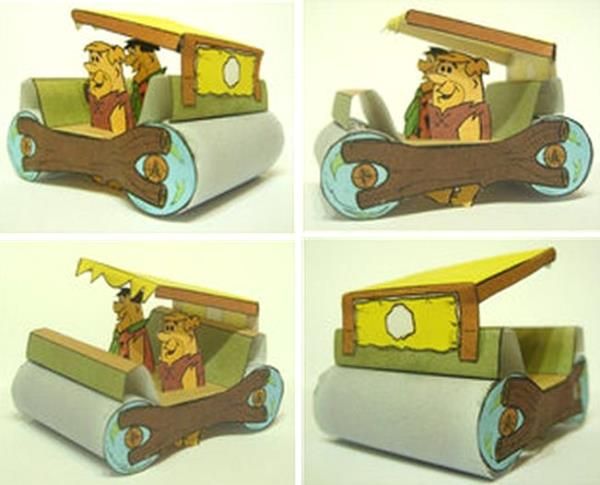 The Flintstones cartoon completes 50 years old in 2012. Mike Daws, designe rof this really cool paper model says:
-
"Model of the Flintstones car (The show is 50 Years old this year(2012)!) Based on a template from an old 1980's 'Flintstones and Friends' comic I found in my mums loft! Enjoy!"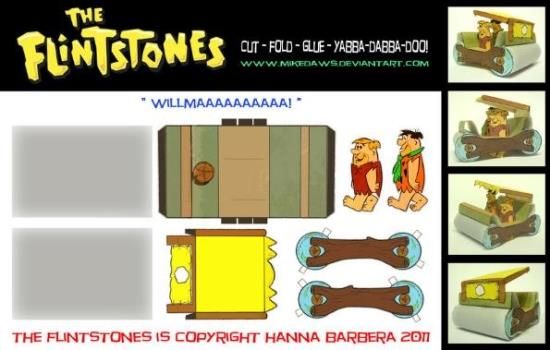 O desenho animado dos Flintstones completaram 50 anos em 2012. mike Daws, o designer deste modelo de pael muito legal disse:
-
"Modelo do carro dos Flintstones tirado de uma antiga revista em quadrinhos dos anos 80, que achei no sotão de minha mãe. Divirtam-se!"
Link:
The.Flintstones.Fred`s.Car.Paper.Model.by.Mike.Daws
More Paper Models of Cars and Vehicles related posts:
Ganymede Jet Speeder Paper Model - by Inkjet Paper Scissors
Aero Willys Brazilian Paper Car - by Hiperfanauto - Aero Willys Brasileiro
UFO - S.H.A.D.O. Mobile Vehicle Paper Model - by Gary Pilsworth
1948`s Citroen Paper Car - by Ichiyama`s Paper Cards