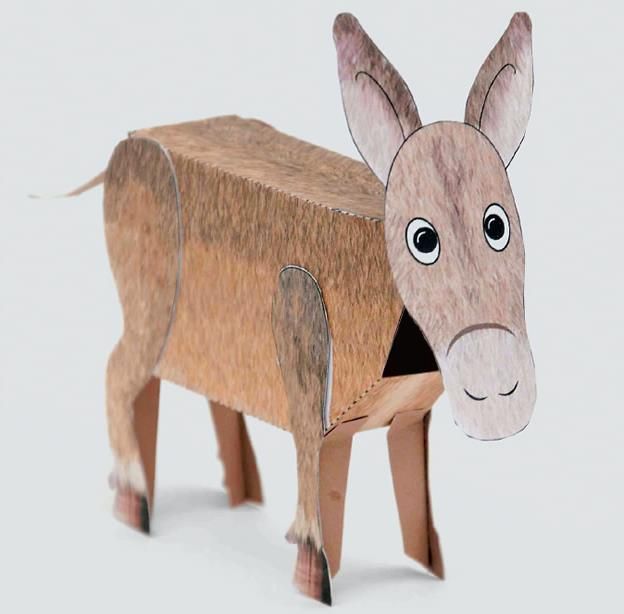 This week Dover shares with us this funny Nodding Donkey paper model, with detailed instructions. Move the donkey and the head nods, powered only by the weight of a couple of coins.
A nice project to make with your kids!
Esta semana a dover compartilha conosco um modelo de papel de um divertido Burrinho Que Acena Com a Cabeça, com instruções detalhadas. Mexa o burrinho e ele balança a cabeça, usando como pêndulo o peso de duas moedas apenas.
Um projeto bacana para montar junto com suas crianças!
Link:
Funny.Nodding.Donkey.Paper.Model.by.Dover.Publications
More Paper Models of Animals related posts:
Dog Paper Model Esculpture - by Happy Mizuno - via Pepakura Gallery
Epona Horse Paper Model - by Phh29 - via Le Forum En Papier
Little Mammoth Paper Toy - by Made In Paperland
Giraffa Stag Beetle Paper Model - by Canon - Besouro Girafa