Two years ago, in the beginning of the blog I`ve posted this site here, but now I found some photos in High resolution of the models, assembled by the own designer of then, Mr. Hisashi Shima Masahiro.
A great site, full of free paper models in Ho scale that are perfect for dioramas, train sets, RPG and wargames.

Dois anos atrás, no início do blog, eu postei este site japonês aqui, mas agora eu encontrei algumas fotos em alta resolução dos modelos montado pelo próprio designer, o Sr. Hisashi Shima Masahiro. Um ótimo site, cheio de modelos gratuítos em escala HO que são perfeitos para dioramas, maquetes ferroviárias, RPg e Wargames.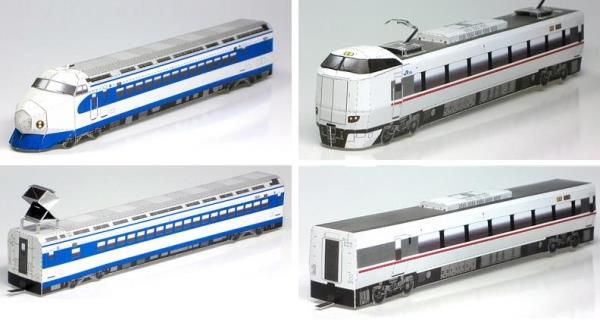 Link to the Station ans Acessories:
Train.Station.And.Acessories.In.HO.Scale.by.West.JR.Japan
Link to the Trains and Wagons:
Trains.and.Wagons.In.HO.Scale.by.West.JR.Japan
More Paper Models in HO Scale related posts:
German Buildings In HO Scale For Railroad Dioramas - by Meineschule.De
Hungarian Countryside House Paper Model - by Somodi Zoltan
Austrian State Railways Reception Building Paper Model - by Gleimo
Grischuna House In Switzerland Paper Model - by MAGs Papiermodelle