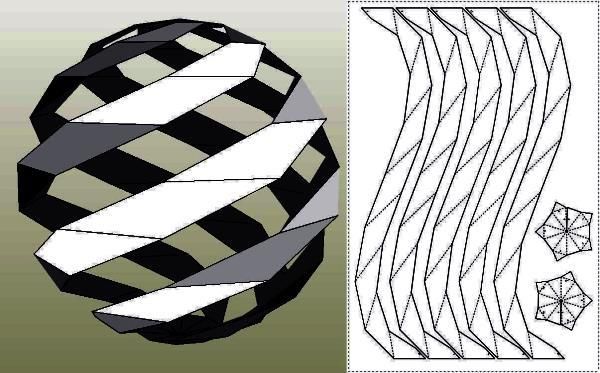 A very interesting and easy to build paper model created by designer Saeid 72, originally posted at Pepakura Gallery.
To view and print this model you will need Pepakura Viewer Free Version (link at the end of this post).
Um modelo de papel bem interessante e fácil de montar criado pelo designer Saeid 72, originalmente postado no site Pepakura Gallery.
Para visualizar e imprimir este modelo você precisará do Pepakura Viewer Versão Gratuíta (link no final deste post).
Link to download the model:
Core.2.Geometrical.Paper.Model.by.Saeid.72.via.Pepakura.Gallery
Link to Pepakura Viewer Free Version:
Pepakura.Viewer.Free.Version.Official.Page
More Decorative and School Work Paper Models related posts:
Motte and Bailey Castle - by Armada Models - Castelo Fortificado
Four Volcanoes - by British Geological Survey - Quatro Vulcões
The Zimmer Paradox Papercraft - by Online Wahn - O Paradoxo Zimmer
Papercraft Alphabet In 3D - by Digitprop - Alfabeto Em Papel