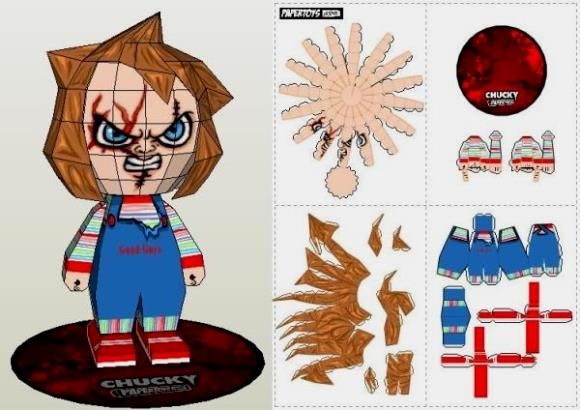 This nice paper toy was created by designer Mario Clemente and you can download it at Pepakura Gallery website.
To view and print this model you will need Pepakura Viewer Free Version (link at the end of this post).
Este modelo de papel bem bacana foi criado pelo designer Mario Clemente e você pode baixá-lo no site do Pepakura Gallery.
Para visualizar e imprimir este modelo você precisará do Pepakura Viewer Versão Gratuíta (link no final deste post).
Link to download the model:
Child's.Play.Chucky.Paper.Toy.by.Paper.Toys.Clemper
Link to Pepakura Viewer Free Version:
Pepakura.Viewer.Free.Version.Official.Page
More Paper Toys related posts:
Mini Teddy Bear Marching Band Paper Toys Set - by Canon
Emotional Jack Paper Toy - by Little Plastic Man
A Bunch Of Funny Paper Toys - by Superibee Papercraft
Playmobil Articulated Paper Toy - by Soyou - Playmobil Articulado