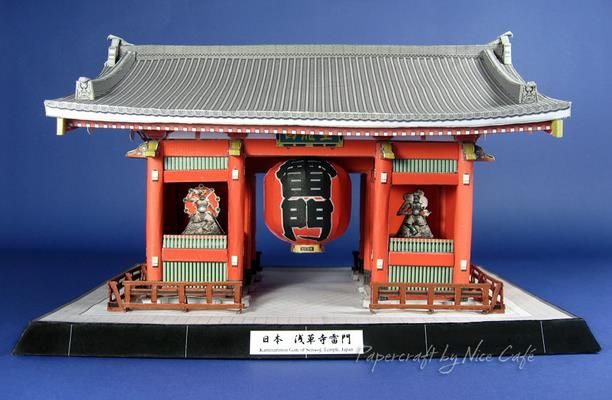 Model Assembled and Photos by Nice Café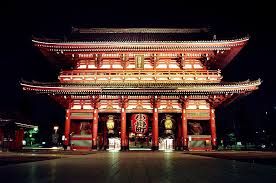 The Real Thing
Kaminarimon Gate marks the entrance to Senso-ji Temple, a temple located in Tokyo's Taito City. The gate's official name is Furaijinmon ("Wind and Thunder God Gate"), and the Japanese wind and thunder gods are enshrined in the left and right sides of the gate. A huge lantern measuring 3.3 m in diameter and 3.9 m in height, with a weight of 700 kg, hangs in the center of the gate. Built by Taira-no-Kinmasa in the year 942, the gate was moved to its current location during the Kamakura period (1192-1333). The wind and thunder gods, enshrined when the gate was relocated, were first enshrined to protect from calamities, but they eventually came to be regarded as bringers of peace and plentiful harvests. Kaminarimon Gate has been destroyed three times by fires, and in 1960 it was rebuilt for the first time in 95 years. It is now considered a representative structure of the Asakusa area.
-
Canon
-
I want to thank Nice Café
website for the beautiful images of the assembled model that ilustrate this post.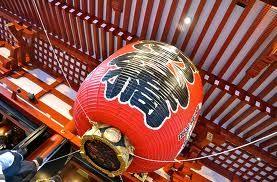 O templo de Sensoji, também conhecido como Asakusa Kannon, foi fundado no ano 645, sendo o mais antigo de Tóquio. Cada ano, cerca de 20 milhões de pessoas visitam esse templo, construído em homenagem à deusa Kannon. A Kaminarimon (Porta do Trovão) dá acesso à rua Nakamise Dori, um bulevar comercial com mais de 90 pontos-de-venda que leva o visitante até Hozomon (Porta do Tesouro), a entrada principal do templo. Nessa via comercial, você poderá comprar uma infinidade de produtos típicos, tais como: osembe (o famoso biscoito japonês), hachimaki (fita típica para a cabeça), kimonos e souvenires dos mais variados tipos. No recinto do templo de Sensoji, também poderá ver o O-koro, um grande incensório. De acordo com a tradição, a fumaça desse incensório fortalece os fracos e cura os doentes. Se sobrar um tempinho, aproveite para ver o Demboin, um verdadeiro oásis de tranqüilidade e espiritualidade em forma de jardim.
-
E-Dreams
-
Eu quero agradecer ao site
Nice Café
pelas belas imagens do modelo montado que ilustram este post.
Link to download the model:
Kaminarimon.Gate.Of.Senso-Ji.Temple.Paper.Model.by.Canon
Link to Nice Café website:
Nice.Café.Paper.Modeler.Website.Main.Page
More Paper Models of Japanese Architecture and Buildings related posts:
Kawasaki City Paper Models - Modelos de Papel Da Cidade De Kawasaki
209 Japanese Lighthouses - by Tokokai.Org - 209 Faróis Japoneses
Former Niigata Custom House - by Uhu 02
Old Ryounkaku Tower, in Japan - by 12 Kai.Com - Torre Japonesa