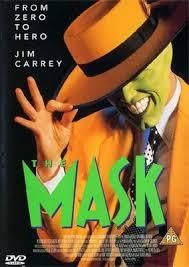 This is the Loki Mask, from 1994`s movie The Mask, with Jim Carrey. This model was created by Russian designer Evgeniy Pelevin, from Moonfish 13 website.
The Mask is a 1994 American superhero fantasy action comedy film based on a series of comic books published by Dark Horse Comics. The film stars Jim Carrey as Stanley Ipkiss, a man who finds the Mask of Loki that turns him into The Mask, a grinning, magically-powered trickster uninhibited by anything, including physical reality.
Esta é a Máscara de Loki, do filme de 1994 , O Máscara, com Jim Carrey. Este modelo foi criado pelo designer russo Evgeniy Pelevin, do site Moonfish 13.
The Mask, ou O Máskara, no Brasil, é um filme de fantasia e comédia de 1994 baseado em uma série de história em quadrinhos publicadas pela Dark Horse Comics. O filme é estrelado por Jim Carrey como Stanley Ipkiss (também conhecido como The Mask) e Cameron Diaz como Tina Carlyle, em sua estréia como atriz.
Link:
The.Mask.Loki.Mask.Paper.Model.In.1/1.Scale.by.Evgeniy.Pelevin.Moonfish
More Paper Models from Movies related posts:
Stallone Cobra Mercury Monterey Paper Model - by Claudio Dias
The Black Pearl Pirate Ship Paper Model - by UHU 02 - Navio Pirata Pérola Negra
Alien Creature Paper Model - by Firefox24680
How To Train Your Dragon Paper Models - by HP