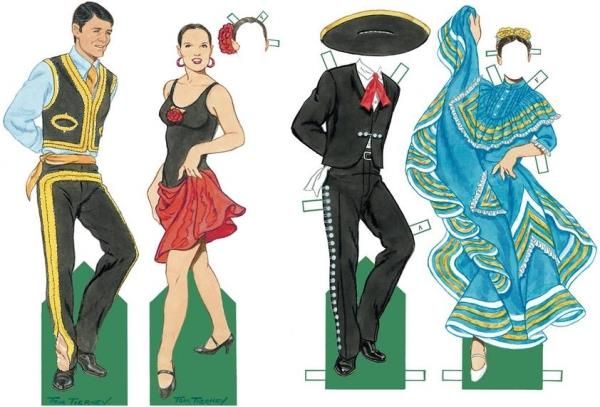 This "Freebie" is from Dover Publications website. To receive several weekly samples, you get to sign the Dover`s Newsletter. It is free and you don`t need to buy nothing. I am not earning something to write this post, but I really like the way this publisher promotes its books.
Below You will find the links for the four pages in high resolution with the Mexican dolls with its typical clothes.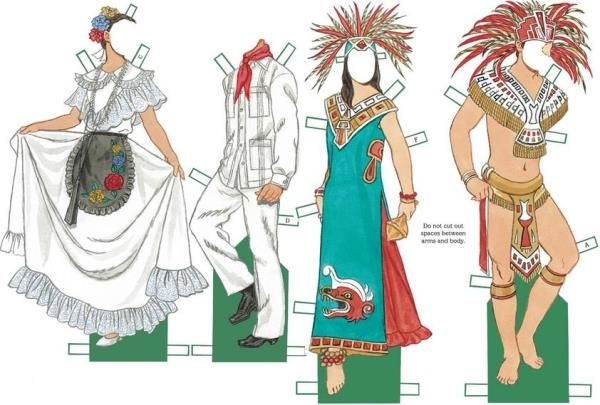 Esta "Amostra Grátis" é da editora Dover Publications. Para receber toda semana alguns modelos gratuítos, basta assinar a Newsletter da Dover, também gratuítamente. Não é preciso comprar nada para receber as amostras no seu e-mail. Deixo claro que não estou sendo pago, nem em dinheiro, nem em livros, nem em nenhuma outra forma, pela Dover, para escrever este post, mas acho que esta editora tem um jeito muito legal de promover seus produtos. Abaixo você acha os links em alta resolução para as quatro folhas com os bonecos mexicanos e suas roupas típicas.
Mexican.Folk.Dance.Dress.Up.Paper.Dolls.by.Dover.Publications.Page.One
Mexican.Folk.Dance.Dress.Up.Paper.Dolls.by.Dover.Publications.Page.Two
Mexican.Folk.Dance.Dress.Up.Paper.Dolls.by.Dover.Publications.Page.Three
Mexican.Folk.Dance.Dress.Up.Paper.Dolls.by.Dover.Publications.Page.Four
More Dress Up Paper Dolls related posts:
1880`s Kaiser Frederick The 3rd and Kaiserin Victoria - by 19th Century Paper Dolls
Fashion Dress Up Paper Dolls - by Final Fashion - Bonecas De Vestir Estilo Fashion
Renaissance Dress Up Paper Dolls - by David Claudon
Betty Boop Dress Up Paper Doll - by Paper Dolls And Toys