This is the War Machine MK2, more one great paper model created by Brazilian designer Raphael Gatt, from RGatt website.
To view and print this model you will need Pepakura Viewer Free Version (link at the end of this post).
Esta é a Armadura War Machine MK2, mais um belo modelo de papel criado pelo designer brasileiro Raphael Gatt, do site RGatt.
Para visualizar e imprimir este modelo você precisará do Pepakura Viewer Versão Gratuíta (link no final deste post).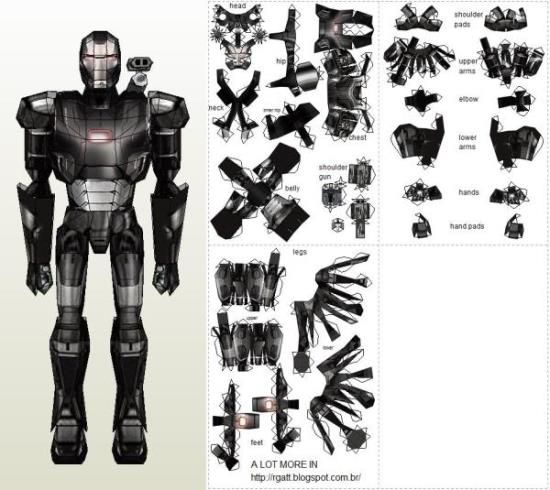 Link to download the model:
Iron.Man.War.Machine.MK2.Paper.Model.by.Raphael.Gatt
Link to Pepakura Viewer Free Version:
Pepakura.Viewer.Free.Version.Official.Page
More Iron Man Paper Models related posts:
Iron Man Paper Model Colectible - by Raphael Gatt
Iron Man - Tony Stark Paper Model Mask - by Scanner Joe
Iron Man - Mark II And Iron Monger Paper Models - by R Gatt
Iron Man Bust Paper Model In 1/1 Scale - by Paper Juke