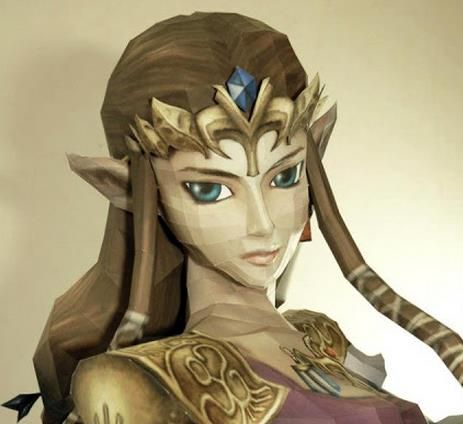 Model Assembled and Photos by Minidelirium
This model was already posted here, but not assembled, so here is a perfect paper model version of Zelda Twilight Princess in Life Size, created by French designer Paper Juke and masterfully built by Swedish modeler Minidelirium.
To view and print this model you will need Pepakura Viewer Free Version (link at the end of this post).
Este já havia sido postado aqui no blog, mas não com fotos do modelo montado, então eis aqui a Zelda Twilight Princess em tamanho Real, numa criação do designer francês Paper juke e magistralmente montada pela modelista Sueca Minidelirium.
Para visualizar e imprimir este modelo você precisará do Pepakura Viewer Versão Gratuíta (link no final deste post).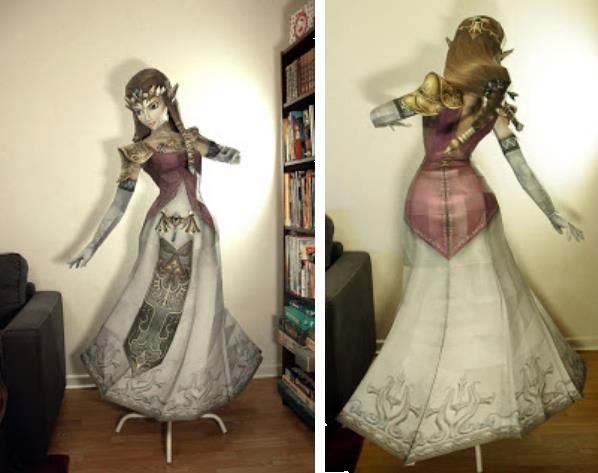 Link to download the model:
Zelda.Twilight.Princess.Life.Size.Paper.Doll.by.Paper.Juke
Link to Pepakura Viewer Free Version:
Pepakura.Viewer.Free.Version.Official.Page
More Life Size and 1/1 Scale Paper Models related posts:
Rock-On Hand Pose Papercraft - by BillyBob884 - via DeviantArt
Halloween Special - Headcrab Mask Paper Model - by Billybob884
Panzerfaust 60 1/1 Scale - by RocketmanTan - Bazuca Anti-Tanques Alemã
Life Size Cloud Strife Paper Character - by Paper Juke - Cloud Strife Com 1,80 Mts