Here are some little gift boxes, imitating old Japanese matchboxes. There are seven different images to choose. These gift boxes are perfect for little presents, like rings, miniatures, letters, candies, etc. Easy-to-build in only one sheet of paper!
I want to thank the French site Agence Eureka site, to preserve and share the labels that were used in these models. Without the work of preserving the memory that makes this site would not be possible to make these models!

Aqui estão algumas pequenas caixas de presente, imitando antigas caixas de fósforos japonesas. Há sete imagens diferentes para escolher. Estas caixinhas são perfeitas para pequenos presentes, como anéis, miniaturas, cartas, doces, etc. Fáceis de montar, em apenas uma folha de papel cada!
Eu quero agradecer ao site francês Agence Eureka, por preservar e compartilhar as etiquetas que foram usadas nestes modelos. Sem o trabalho de preservação da memória que este site faz, não seria possível criar estes modelos!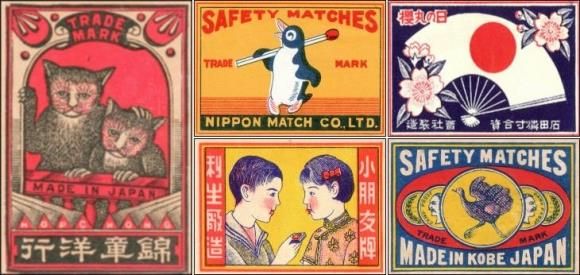 Download:
Vintage.Matches.Gift.Box.Japanese.Themed.Series.by.Papermau.Download.Now!
More Papermau Original Paper Models related posts:
Vintage Matches Gift Box - by Papermau - Download Now!
Medieval Castle For Kids - by Papermau - Castelo Medieval Para Crianças
Desktop Architecture - Series 04 - by Papermau
Colonial Diorama For Kids - by Papermau - Diorama Colonial para Crianças