This blog covers issues related to paper modeling, but there are things on the internet that are worth to be seen, like this article filled with photos from English Russia website.
Este blog trata de assuntos relacionadas ao modelismo em papel, mas há coisas na internet que valem a pena ser vistas, como esse artigo repleto de fotos, do site English Russia.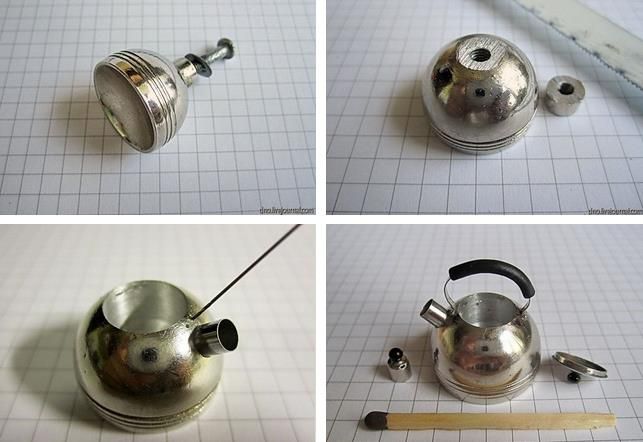 This small handmade kettle, made ​​of scraps, can actually be used to boil water, thanks to the diligence of the craftsman.
Esta pequena chaleira artesanal, feita de sucatas, pode realmente ser usada para ferver água, graças ao esmero do artesão.
Link:
It.Is.Not.Paper.But.From.Drawer.Knob.To.Kettle.by.English.Russia
More "It Is Not Paper, But..." related posts:
It Is Not Paper, But... - National Museum Of USA Air Force - A Virtual Tour
It Is Not Paper, But... - Make Your Own Boat In A Lamp - by Msolek - via Instructables
It Is Not Paper, But... - PET Bottle Penguins - by Claudio Belmudes - Pinguins De Garrafa PET
It Is Not Paper, But... - Make A Miniature Working Light House - by Lesley Shepherd