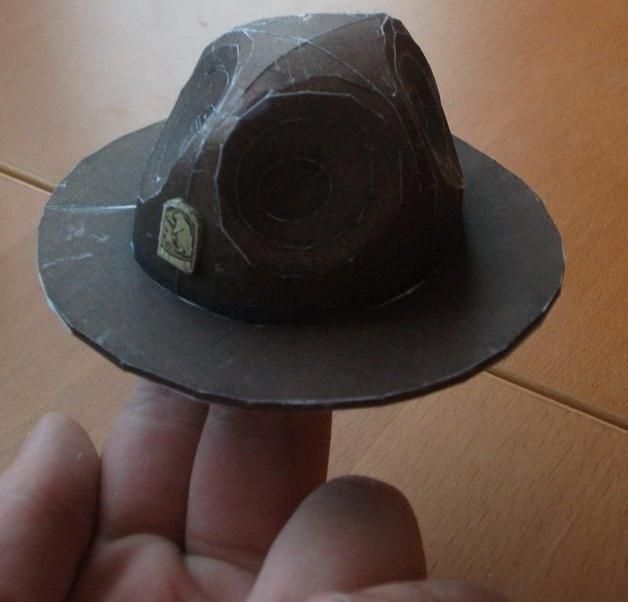 The Dutchy Guy, designer of this model, wrote:
-
"This is a papercraft model I made of the Ranger Hat you can find in Fallout New Vegas. A PDF and the .pdo are included. I did not make instructions, because it's a pretty straightforward model. When finished, the hat's dimensions are 10, 10, 4.4 cm. so it is a cute little hat, as you can see in the picture."

The Dutchy Guy, designer deste modelo, escreveu:
-
"Este é um modelo de papel que fiz de um Patrulheiro, encontrado no jogo Fallout New Vegas. Os templates estão nos formatos .pdo (Pepakura) e PDF. Eu não fiz instruções, pois é um modelo bem fácil. quando pronto, suas dimensões são 10 cm x 10 cm x 4,4 cm, então, é um modelo bem pequeno, como pode-se ver na foto."
More Miniature Paper Models related posts:
8 Bits Subway Scene Papercraft - by Jonny Chiba
Make A 1780's Printable Dollhouse In 1/144 Scale - by About.Com
Airwolf Santini Air Bell 206 Micro Paper Model - by ThunderChildFTC
Signs & Billboards For Dioramas And Train Sets - by Tom Kat 13 - via Zealot Forum