I am fan of the work of art of Italian designer, Mr. Fabrizio Prudenziati.
His models are
above what can be called simply "paper models".
They are
little jewels that he kindly shares.
I've
assembled some of his models,
like the
Medieval Knight Bertrand Du Guesclin,
who've
posted here
on the
blog
and that is
also in this post
, for
comparison of size.
Eu sou fã do trabalho de arte do designer italiano, Sr. Fabrizio Prudenziati.
Seus modelos
estão acima do que se pode chamar simplesmente de "modelos de papel".
São
pequenas jóias que ele gentilmente compartilha
. Eu
já montei alguns
dos seus modelos, como o
Cavaleiro Medieval Bertrand Du Guesclin
, que
já postei aqui no blog
e que
também está neste post
, para
efeito de comparação de tamanho.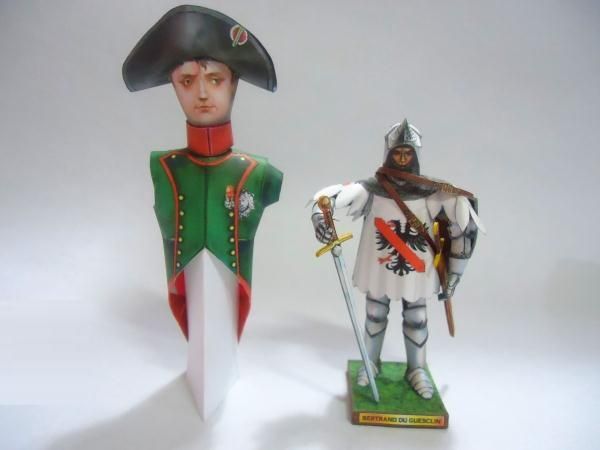 Now I'm Assembling the Emperor, but in scale 1/12
, making it
easier to build
and
this scale does not compromise the harmony of the whole model.
Here
you can see some photos of the progress
.
More soon.
Agora estou montando o Imperador, mas na escala 1/12
, pois fica
mais fácil para montar
e
nesta escala não compromete a harmonia do conjunto do modelo
.
Aqui você pode ver algumas fotos do progresso
.
Mais em breve.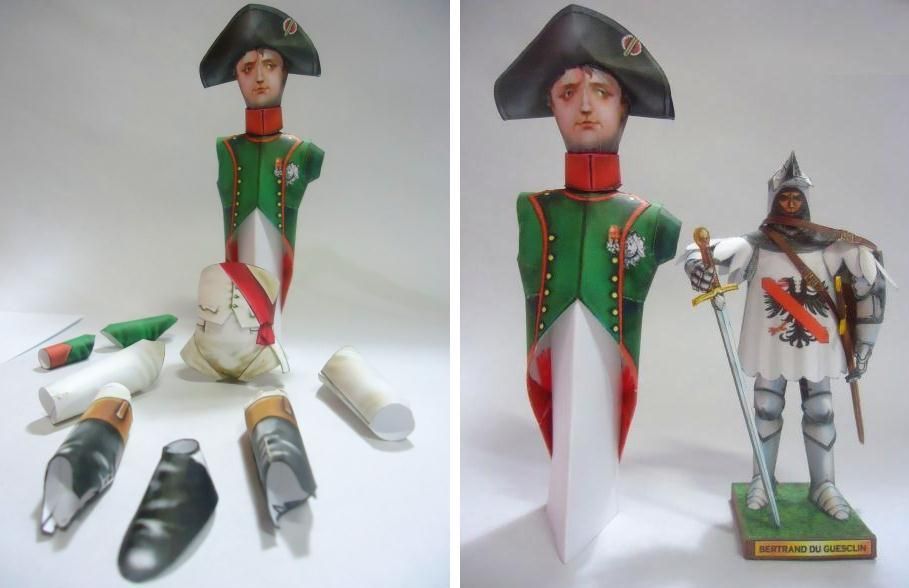 Link to Zio Prudenzio`s main page:
Zio.Prudenzio.Italian.Paper.Models.Main.Page
More Paper Models of Characters and Figures related posts:
Road Warrior Paper Model - by Long Tail`s Cafe
Medieval Knight - Lord Codrington - by Zio Prudenzio - Cavaleiro Medieval
World Of Warcraft Characters - Human Paladin And Thrall - by nORMAL - via Wow Papercraft
Batman Papercraft Animation Style - via Tektonten