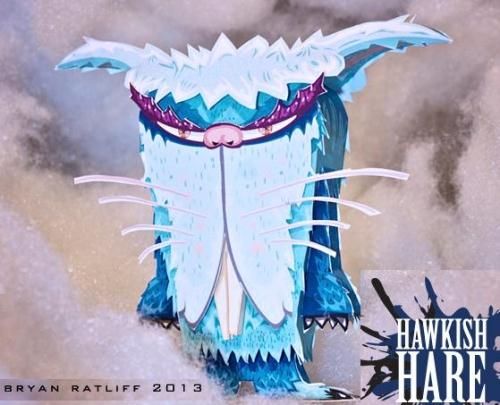 Bryan Ratliff, designer of this cool paper toy, says:
- "This
Hawkish Hare
is always
ready for a quarrel
, and is
furious when things do not go his way.
He likes snow
and
cold weather
; though
you would never know it with his antagonistic disposition."
Bryan Ratliff, o designer desse paper toy maneiro diz:
- Este é o
Hare hawkish
e ele está
sempre pronto para uma briga,
ficando
furioso quando as coisas não saem do jeito que ele planejou.
Ele
gosta de neve e tempo frio,
e você
nunca sabe como ele vai reagir,
devido a seu
caracter antagônico.
Link:
Hawkish.Hare.Snow.Creature.Paper.Toy.by.Chemical.9
More Paper Toys Monsters related posts:
A Site Full Of Paper Toy Monsters - by Creaturekebab
Halloween Special - Friendly Frankenstein Paper Toy - by Chemical 9
Classic Mythical Monsters Paper Models - by Eddnic - Monstros Míticos
Oop & Eep Monsters Paper Toy - by A G Paper Toys