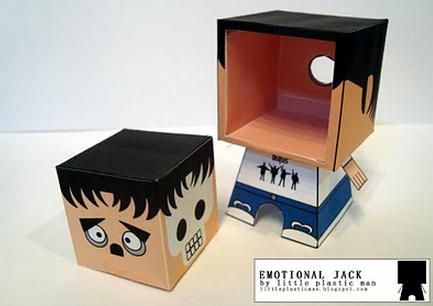 Little Plastic Man, designer of this temperamental paper toy, says:
-
"Emotional Jack is a boy whose emotion changes like the weather! It is a paper craft which enables you to change the facial expression of Jack. How does Jack feel today? It is all up to you!"
Little Plastic Man, o designer deste paper toy bem temperamental, diz:
-
"Emotional Jack é um garoto cujo as emoções mudam com o tempo! É um modelo de papel que lhe dá a capacidade de mudar as espressões faciais de Jack. Como Jack se sente hoje? Só depende de você!"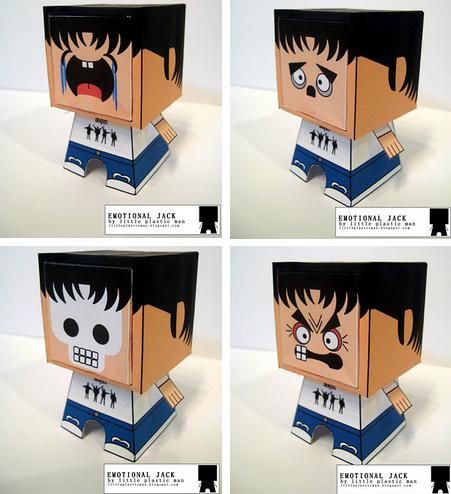 Link:
Emotional.Jack.Paper.Toy.by.Little.Plastic.Man
More Paper Toys related posts:
Bunny Boy Japan Taste Paper toy - by Kawaii Style
Rocking Horse People Eat Marshmallow Pies Papercraft - by Digitprop
Scanme! Custom Papertoy - by Bodickraft / Salazad
Gremlins` Mohawk Paper Toy - by Sercho 05 - via DeviantArt