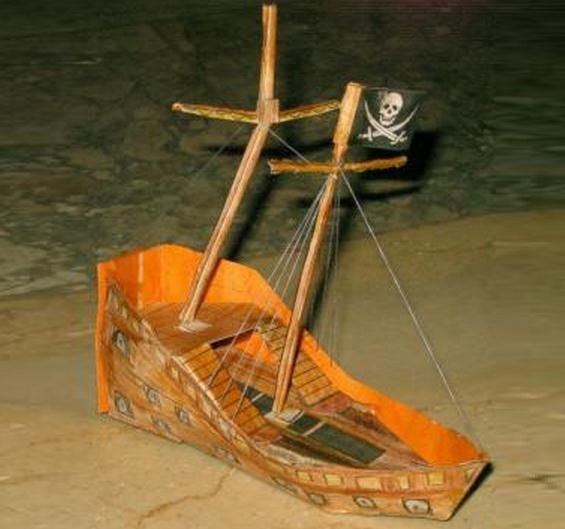 An easy-to-build paper model of a Pirate Ship, in black and white, perfect for children to exercise their imagination, coloring and assembling according to their will.. By Japanese website Coconuts Family.
Um Navio Pirata bem fácil de montar, em preto e branco, para as crianças exercitarem a imaginação, colorindo e montando de acordo com suas vontades.
Do site japonês Coconuts Family.
Link to the model in JPG format:
Easy.To.Build.Pirate.Ship.Paper.Model.by.Coconuts.Family.JPG.Format
Link to the model in PDF format:
Easy.To.Build.Pirate.Ship.Paper.Model.by.Coconuts.Family.PDF.Format
More Boats and Ships related posts:
Pirate Ship Paper Model - by Pirate Treasure Coins - Barco Pirata
Mayflower 1620 - Vintage Model - by Kirk
The Ship From Fide Church - by Gunnar Sillén - Galé Antiga Do Báltico
The Ghost Ship Paper Model - by Ravens Blight - Navio Fantasma