Inside the Cathedral
The "Red Square" next to the Kremlin at the heart of Moscow. Saint Basil's Cathedral stands on the south side of this Square, that can not be omitted when you speak of the Russian history. Tsar Ivan IV who was called the "Ivan the Terrible" from his violent temper, constructed this cathedral to commemorate the victory over Mongolia in 1560.
This is a cathedral for the Russian Orthodox Church and at the same time it is said to be a symbol of liberation from the Mongolians who had governed this land for a long time.
The formal name is "Pokrovskiy Cathedral", but since Saint Basil who had a strong influence over the Russian people was buried here, the present name has taken roots. Nine onion shaped roofs in various sizes are of a typical Russian design to let piling snow fall off. Today it is a popular museum and one of the UNESCO world heritages.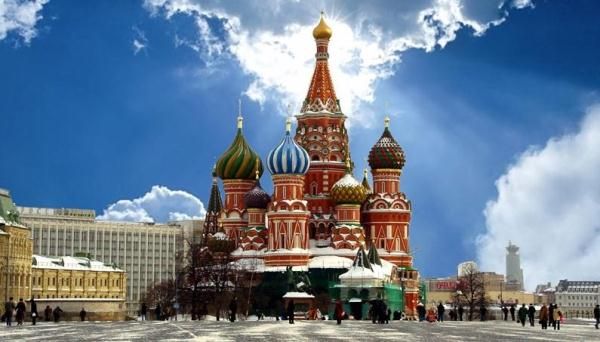 The Real Thing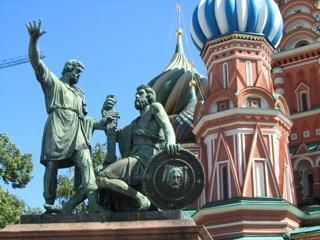 A Catedral de São Basílio fica no lado sul da "Praça Vermelha", próxima ao Kremlin, no centro de Moscou. quando se fala sobre a História Russa, obrigatoriamente temos que falar sobre essa catedral. O Czar Ivan IV, que foi chamado de "Ivan, o Terrível", por conta de seu temperamento violento, mandou erguer esta catedral para comemorar a vitória da Rússia sobre a Mongólia em 1560. Esta é uma catedral da Igreja Ortodoxa Russa e é também um símbolo de libertação dos mongóis, que haviam governado esta terra por um longo tempo. Seu nome formal é "Catedral Pokrovskiy", mas desde que São Basílio, que tinha uma forte influência sobre o povo russo foi sepultado ali, a igreja ganhou o nome com que é mais conhecida. Nove telhados em forma de cebola em vários tamanhos são de um design típico russo para deixar a neve acumulada cair. Hoje é um museu popular e um dos patrimônios mundiais da UNESCO.
Link:
Saint.Basil's.Cathedral.In.Russia.Paper.Model.by.Canon
More Paper Models of Historic Architecture and Buildings related posts:
The Petra Treasure Paper Model - by Papermau - Download Now!
The Statue of Liberty, in USA - by Canon - Estátua da Liberdade
Vintage Eifell Tower Paper Model - by Agence Eureka - Torre Eifell
Lincoln Tomb Paper Model - by Illinois History