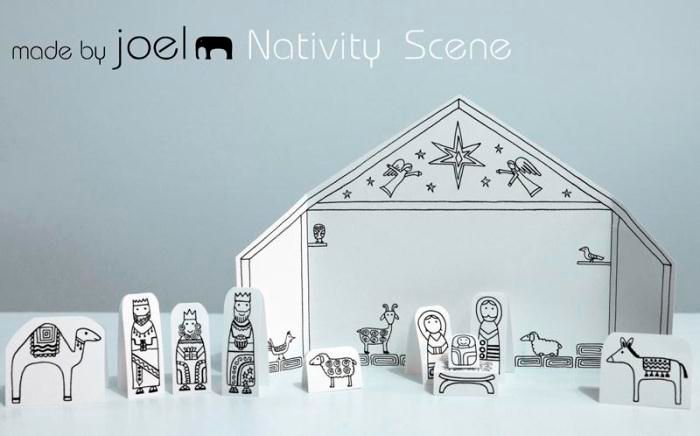 Joel, designer of this cool Nativity Set Paper model, says:
-
"Ever since childhood, I've always enjoyed seeing the different Nativity sets displayed around the holidays. This year, I finally tried making my own Paper City style Nativity Scene to share with everyone. I had a great time playing around with different designs, and I think it will be fun to color in, too!"
Joel, designer deste belo presépio de papel, diz:
-
"Desde a infância, eu sempre gostei de ver os diferentes presépios em exposições nos feriados natalinos. Este ano eu finalmente tentei fazer o meu próprio Presépio para compartilhar com todos. Eu me diverti muito fazendo esses desenho, e eu acho que vai ser divertido colorí-lo também!"
Link:
Black.And.White.Nativity.Set.For.Kids.By.Made.By.Joel
More paper models of Cribs and Nativity Sets related posts:
Christmas Time - Paper Crib - Nativity Set - by My Little House
Christmas Time - 3D Crib - Celso Battistini's Creche - by Paper Model Kiosk
Christmas Time - Brandyská Nativity Set - by Papermodel Kiosk
Christmas Time - 3D Crib - Lambs Creche - by Paper Model Kiosk