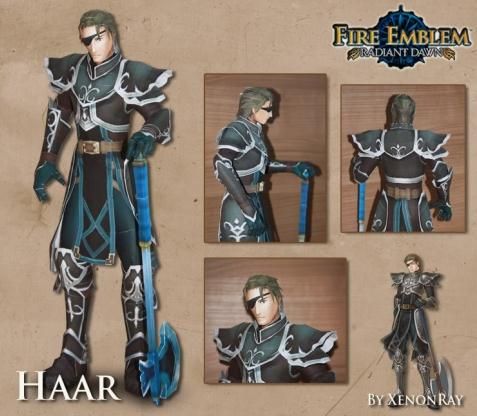 This is Haar, the Dragonmaster, character of the Nintendo`s videogame Fire Emblem. This cool paper model was creatred by designer Xenon Ray, from Hyrule Papercraft website.
Este é Haar, personagem do videogame Fire Emblem, da Nintendo. Este modelo muito bem feito foi criado pelo designer Xenon Ray, do site Hyrule Papercraft.
Link:
Fire.Emblem.Dragonmaster.Haar.Paper.Model.by.
More Videogame Characters related posts:
Chrono Cross - Lynx Paper Character - by Lubdar`s Papercraft
Crysis` Nanosuit 2.0 Standing Pose Paper Model - by Paper Replika
Zelda Twilight Princess Paper Doll - by Paper Juke
Parasite Eve`s Aya Brea Paper Doll - by Uncle B / JP Papercraft