Boris, German designer from Projekt Bastelbogen created some new Lanterns and Stars to decorate your home.
Boris, o designer alemão do site Projekt Bastelbogen criou algumas novas Lanternas e Estrelas para decorar seu lar.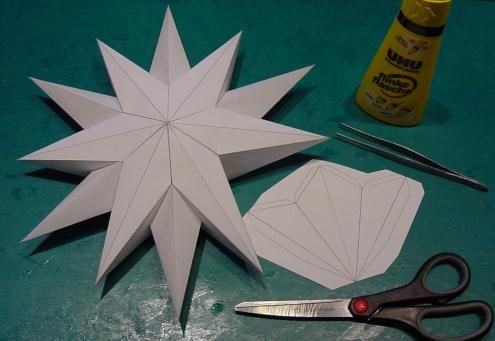 They are made to be used with led lights. They are perfect for Christmas decoration too.
Estes modelos são feitos com a idéia de serem usados com lâmpadas de led. Eles são perfeitos para decorações natalinas também.
I want to take this post to wish a Happy Birthday to Boris, since today is his birthday.
I hope you have a happy day today, Boris!
Quero aproveitar este post para desejar um Feliz Aniversário para Boris, já que hoje é seu aniversário. Espero que você tenha um grande dia hoje, Boris!
Link:
Decorative.Stars.And.Lanterns.by.Projekt.Bastelbogen
More Paper Models from Projekt Bastelbogen related posts:
Old German Factory - by Projekt-Bastelbogen - Fábrica Alemã
New Decorative Stars Papercraft - by Projekt Bastelbogen
Two New Houses In Several Scales - by Projekt Bastelbogen
Trains, Cars And German Houses - by Projekt-Bastelbogen - Trens, Carros E Casas