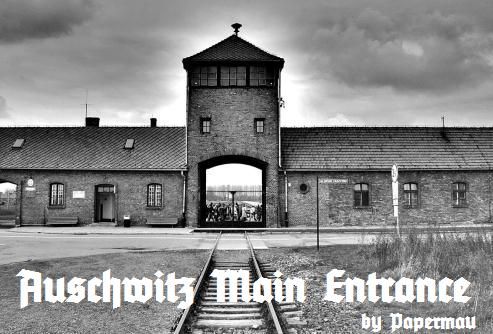 For those who ask why this model, why this theme, I respond with the little saying below:
"Those who cannot remember the past are condemned to repeat it." - This saying appears in many different forms, but the earliest version is probably that of the poet and philosopher George Santayana, from the book Life of Reason, Reason in Common Sense, Scribner's, 1905, page 284.
Para aqueles que perguntarem por que este modelo, por que este tema, eu respondo com o pequeno ditado abaixo:
"Aqueles que não conseguem lembrar o passado estão condenados a repeti-lo." - Este ditado aparece com pequenas váriações em vários lugares, mas a mais antiga versão documentada provavelmente é esta do poeta e filósofo George Santayana, no livro Vida de Razão, Razão em Senso Comum, Editora Scribner, 1905, página 284.
Using as a basis this famous photograph that heads this post, I start extracting some textures in Mspaint and
then open the photo and the textures in Sketchup.
Usando como base a famosa fotografia que encabeça esse post, eu começo extraindo algumas texturas no
MsPaint e depois abro a foto e as texturas no Sketchup.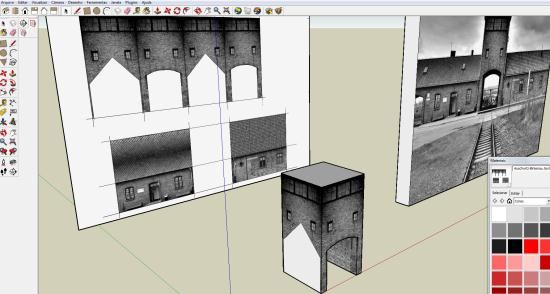 As the textures were taken directly from the photo, I use them as the basis for the 3D model, thus making the
entire set is in the same scale.

Como as texturas foram tiradas diretamente da foto, eu as uso como base para o modelo em 3D, fazendo assim
que todo o conjunto fique na mesma escala.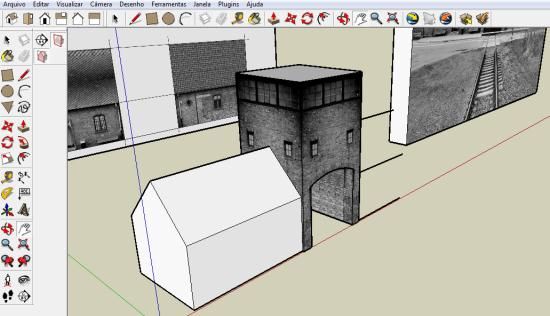 With the main gate molded and textured, I start to model the left wing, and then the right wing ...

Com o portão principal moldado e texturizado, eu começo a modelar a ala esquerda, e depois a ala direita...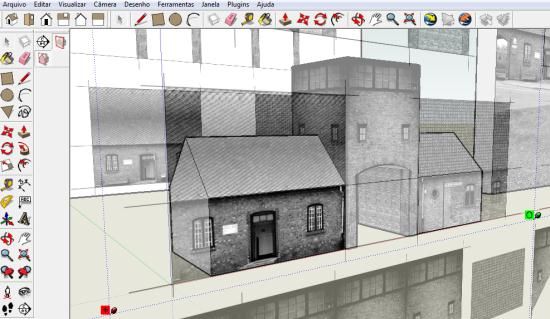 ...and I start to apply the texture. In the photo you can see the texture in transparency, being applied to
the lateral wings.
...e eu começo a aplicar a textura. Na foto você pode ver a textura em transparência, sendo aplicada
às alas laterais.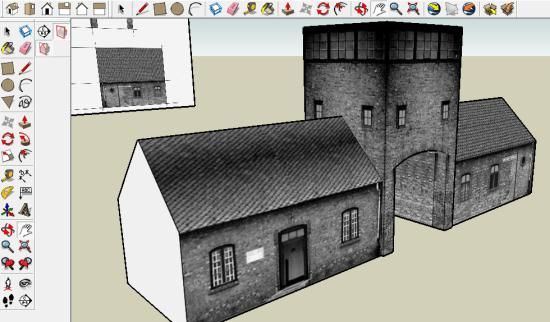 And here's progress so far. In the next post, in addition to advances in the template itself, you'll also learn
a bit more about this famous Nazi death camp.
E aqui o progresso até o momento. No próximo post, além dos avanços no próprio modelo, você também
saberá um pouco mais sobre este famoso campo de extermínio nazista.
More Papermau Next Projects related posts:
Time Machine Discos Diorama - by Papermau - Some Advances
A Cabana - by Papermau - New Model In Progress
Los Pollos Hermanos Roadside Cafe - by Papermau - Next Project
Old West Sheriff`s Office - Some Updates