The First Formation....
A crazy diorama of Sex Pistols punk band, by designer Gary Willis, via Paper Toy France website. I think Sid Vicious deserved to be in this diorama.
The Sex Pistols were an English punk rock band that formed in London in 1975.
They
were responsible for initiating the punk movement in the United Kingdom
and
inspiring many later punk and alternative rock musicians.
Although their
initial career lasted just two-and-a-half years and produced only four singles and one studio album, Never Mind the Bollocks, Here's the Sex Pistols
, they are
regarded as one of the most influential acts in the history of popular music.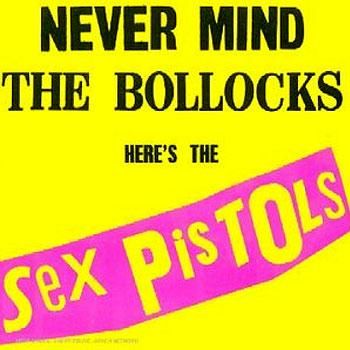 The Sex Pistols originally comprised vocalist Johnny Rotten, guitarist Steve Jones, drummer Paul Cook and bassist Glen Matlock. Matlock was replaced by Sid Vicious in early 1977.
Under the management of impresari
o Malcolm McLaren,
the band
provoked controversies that took Britain by storm.
Their
concerts
repeatedly
faced difficulties with organizers and authorities, and public appearances often ended in mayhem. Their 1977 single "God Save the Queen", attacking Britons' social conformity and deference to the Crown,
precipitated the
"last and greatest outbreak of pop-based moral pandemonium".
In
January 1978,
at the
end of a turbulent tour of the United States, Rotten left the band and announced its break-up.
Over the next several months,
the three other band members recorded songs for McLaren's film version of the Sex Pistols' story, The Great Rock 'n' Roll Swindle. Vicious died of a heroin overdose in February 1979.
In
1996, Rotten, Jones, Cook and Matlock reunited for the Filthy Lucre Tour;
since
2002,
they have staged further reunion shows and tours.
On
24 February 2006,
the
Sex Pistols—the four original members plus Vicious — were inducted into the Rock and Roll Hall of Fame, but they refused to attend the ceremony, calling the museum "a piss stain".
-
Wikipedia
...and The Second Formation, with Sid Vicious (L)
Um diorama muito original da banda punk Sex Pistols, criado pelo designer Gary Willis, via Paper Toy France website. Eu acho que o Sid Vicious merecia estar nesse diorama.
Sex Pistols foi uma célebre banda inglesa de punk rock
, formada em
Londres
, no ano de
1975
. Embora
não tenham sido a primeira banda punk do país,
foram
influentes por trazer o movimento punk britânico para a mídia mundial
, e
inspiraram
diversos artistas posteriores de
punk e rock alternativo
. Sua carreira
durou apenas dois anos e meio, e produziu apenas quatro singles e um álbum de estúdio, Never Mind the Bollocks, Here's the Sex Pistols.
A banda era
composta originalmente pelo vocalista Johnny Rotten, o guitarrista Steve Jones, o baterista Paul Cook e o baixista Glen Matlock. Matlock
foi substituído por
Sid Vicious no início de 1977.
Sob a condução do
empresário Malcolm McLaren,
a banda
criou controvérsias que cativaram a Grã-Bretanha
; seus
shows
frequentemente
eram fonte de problemas para organizadores e autoridades
, e suas
aparições públicas
quase sempre
terminavam em confusões
.
O single de 1977, "God Save the Queen", que atacava o conformismo social e a subsmissão à Coroa da sociedade britânica
, precipitou a
"última e maior epidemia de caos moral com base no pop".
Em
janeiro de 1978
, ao fim de
uma turbulenta turnê nos Estados Unidos,
Rotten abandonou a banda
e anunciou o fim dela. Ao longo dos próximos meses,
os três outros integrantes gravaram músicas para a versão cinematográfica da história da banda, The Great Rock 'n' Roll Swindle. Vicious morreu de overdose de heroína em fevereiro de 1979.
Em
1996 Rotten, Jones, Cook e Matlock se reuniram para a Filthy Lucre Tour
e, desde
2002
, se
apresentaram em diversos shows e turnês.
Em
24 de fevereiro de 2006, os Sex Pistols — os quatro membros originais, e Vicious — foram indicados para o Hall da Fama do Rock and Roll, porém se recusaram a comparecer à cerimônia, chamando o museu de "uma mancha de mijo".
-
Wikipedia
Link: Rock.n.Roll.Circus.Sex.Pistols.Diorama.by.Gary.Willis.via.Paper.Toy.France
More Rock`n`Roll Circus Paper Models related posts:
Rock`n`Roll Circus - ZZ Top`s Eliminator - by Patrick Pasques
Rock`n`Roll Circus - Henry Rollins - by KNGL - via Paper Toy France
Rock`n`Roll Circus - The Beatles Kombi - Early Years - by Papermau
Rock`n`Roll Circus - Nirvana Kombi - by Papermau