The "Real" Thing
Friday the 13th is an American horror franchise that comprises twelve slasher films, a television show, novels, comic books, and tie‑in merchandise. The franchise mainly focuses on the fictional character Jason Voorhees, who drowned as a boy at Camp Crystal Lake due to the negligence of the camp staff. Decades later, the lake is rumored to be "cursed" and is the setting for a series of mass murders. Jason is featured in all of the films, as either the killer or the motivation for the killings. The original film was written by Victor Miller and was produced and directed by Sean S. Cunningham. However, neither returned to write or direct any of the sequels. The films have grossed over $465 million at the box-office worldwide.
-
Wikipedia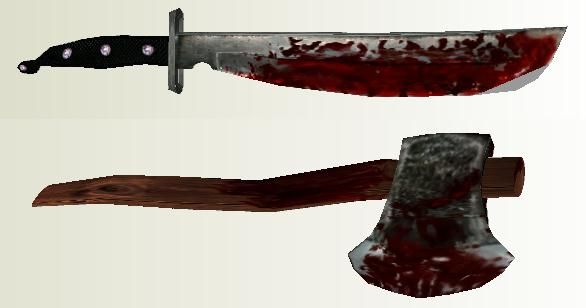 Sexta-Feira 13 (no original em inglês: Friday the 13th) é uma longa série de filmes de terror dos Estados Unidos criada pelo escritor victor miller.
A série já conta com 12 filmes (incluindo Freddy vs. Jason), e a franquia já lucrou no total mais de 500.000.000 de dólares. O primeiro filme é de 1980. Todos os outros, exceto o primeiro e o quinto, estrelam Jason Voorhees como o assassino em série.
O personagem acabou por se tornar um ícone dos filmes de horror. O filme mais recente da série, Sexta-Feira 13, lançado em fevereiro de 2009, não é continuação da série, mas sim um remake baseado nos quatro primeiros filmes da série.
-
Wikipedia
Link:
Halloween.Special.Friday.The.13th.Jason`s.Mask.And.Weapons.by.Papercraft.Museum
More Halloween Masks In 1/1 Scale related posts:
Scarecrow Mask Papercraft In 1 / 1 Scale - by Gankutsu-O-Taku
Halloween Special - Twisted Metal - Needles Kane's Mask - by Paper Juke
Saw Mask Paper Model In 1 / 1 Scale - by JP Papercraft
Nightbreed`s Dr. Decker Mask - by Papertoys Clemper