A kibbutz
is a
collective community in Israel that was traditionally based on agriculture.
Today,
farming has been partly supplanted by other economic branches
, including
industrial plants and high-tech enterprises.
Kibbutzim began as utopian communities, a combination of socialism and Zionism.
In recent decades, some
kibbutzim have been privatized and changes have been made in the communal lifestyle.
A member of a kibbutz is called a kibbutznik
. In
2010, there were 270 kibbutzim in Israel.
Their
factories and farms account for 9% of Israel's industrial output, worth US$8 billion, and 40% of its agricultural output, worth over $1.7 billion.
-
Wikipedia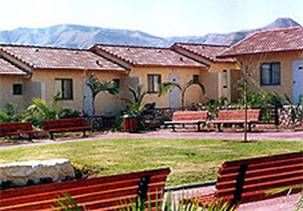 The Real Thing
Um kibutz é uma forma de colectividade comunitária israelita.
Apesar de
existirem empresas comunais (ou cooperativas) noutros países, em nenhum outro as comunidades colectivas voluntárias desempenharam papel tão importante como o dos kibutzim em Israel, onde tiveram função essencial na criação do Estado judeu.
Combinando o
socialismo e o sionismo no sionismo trabalhista, os kibutzim são uma experiência única israelita e parte de um dos maiores movimentos comunais seculares na história.
Hoje, em alguns kibutzim há uma comunidade comunitária e são adicionalmente contratados trabalhadores que vivem fora da esfera comunitária e que recebem salários, como em qualquer empresa capitalista.
-
Wikipedia
Link:
Kibbutz.In.Israel.Diorama.Vintage.Papercraft.by.Toto
More Vintage Diorama Paper models related posts:
Vintage Service Station - by Papermau - Posto de Gasolina Vintage
Vintage Paper Models - by Guido`s Paper works - Paper Models Antigos
French Vintage Diorama - by Agence Eureka - Diorama Francês
Paper Model History - 1860`s Model Zoo - by Power House Museum