Here are the templates
from the
Wood House In The Desert
paper model. Now I will
assemble it
and
see if all parts fits well
, so I
will put it to download.
If someone wants to try a test build
, just
let a message at the comments of this post,
with a
e-mail
and
I will send the templates.
Aqui as três folhas com partes da Casa de Madeira no Deserto/Wood House In The Desert.
Agora vou
montá-la para ver se tudo se encaixa corretamente
, e então
coloco para download.
Se alguém quiser fazer um test build deste modelo,
é só
deixar uma mensagem aqui nos comments deste post mesmo
, com um
e-mail
, que
eu mando os "templates".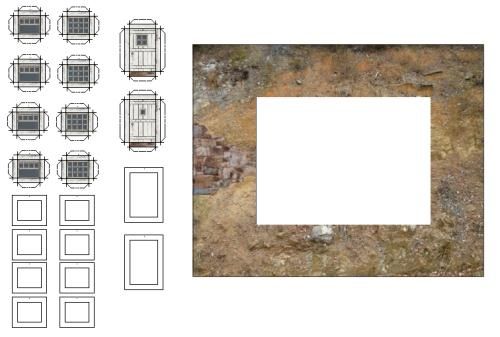 Soon...
More Papermau Next Projects related posts:
Old West Sheriff`s Office - Some Updates
Imaginary House - by Papermau - Next Project
Athenian Treasury - by Papermau - Next Project
A Cabana - by Papermau - New Model In Progress