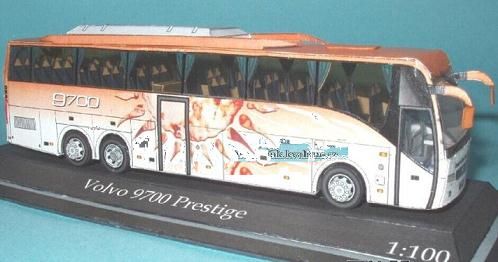 A little and really very detailed bus in paper
, with
complete interior
, in an
incredible 1/100 scale!
That is
smaller in size than a hot Wheels!
You find it and much more models at
Czech site Zmk Kvalitne.
Um pequeno e ricamente detalhado ônibus em papel,
com
interior completo
, na incrível
escala de 1/110!
Isto é
menor que um carrinho da hot Wheels!
Você encontra este modelo e muitos outros no site
tcheco Zmk Kvalitne.
Link:
Bus.Volvo.9700.Paper.Model.In.1/100.Scale.by.Zmk.Kvalitne
More Buses related posts:
London Double-Decker Bus Paper Model - by Kallboys - Ônibus Londrino
Blackpool 1938 Leyland Cub - by Transportnostalgia.Co.UK
Bus Station Papercraft Diorama - by Riegel Weg - Estação de Ônibus
Itapemirim MB O-355 Brazilian Bus - by RonaldoM - Õnibus Itapemirim