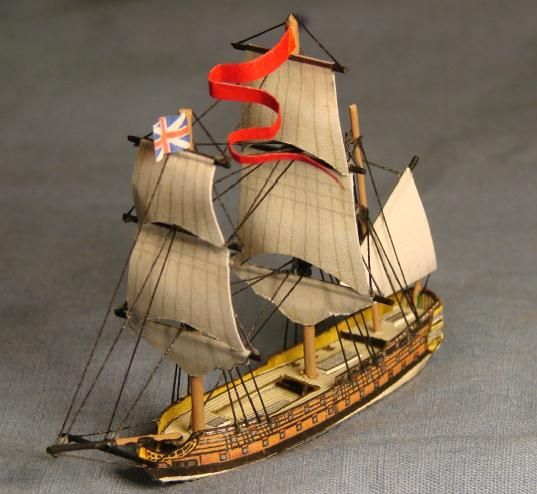 "You may not be sure if 1:900 scale ships are right for your naval wargames
, or that
you would enjoy building your own fleet from cardstock.
Here's
your chance to try it out,
risk-free!
Simply
download the kit of the 64-gun ship of the line
here. It includes parts sheets for the
hull and sails,
and
illustrated instructions
that take you step-by-step through the building of
the first unit of your miniature fleet".
- War Artisan`s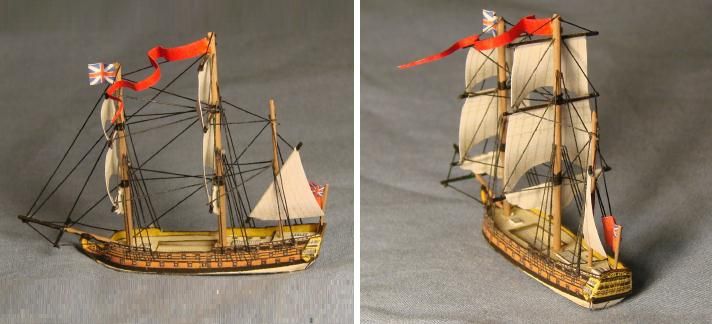 Aqui, um modelo gratuíto de um Navio de 64 Canhões em escala 1/900.
Você pode usá-lo em
jogos navais de tabuleiro (RPG)
ou apenas montá-lo para
decorar sua estante
. No arquivo comprimido
você encontrará todas as peças para montá-lo,
assim como um
tutorial bem detalhado,
com fotos de
cada etapa da montagem.
Link:
64.Gun.Ship.1/900.Scale.by.War.Artisan`s
More Boats and Shis related posts:
Paper Ships For RPG Games And Dioramas - by Pro Fantasy
Titanic - 100 Years - A Tribute In Paper
The Dark Promise Pirate Ship - by Ravens Blight - Nau Pirata
Chinese Sailing Boat Paper Model - by Kakibogen - Veleiro Chinês