This is little vignette that I intend to do
based in this
beautifull and full of life and color photo, taked by Mrs. Louise Rosskam in 1941.
The
original slide
of this image is now at the
Library of Congress of the United States of America.
Esta é uma vinheta que pretendo fazer
baseada nesta
belíssima foto, cheia de cor e vida tirada pela fotógrafa Louise Rosskam, em 1941.
O
slide original
desta foto encontra-se hoje nos arquivos da
Biblioteca do Congresso dos Estados Unidos da América.
Shulman's Market 1941 - Photo by Louise Rosskam
I open this photo in MsPaint program
, to
remove all the people of the image
. Maybe at the end,
I try to put these characters again, in 2D, but I am not sure about it.
Eu abri essa foto no MsPaint
para
remover as pessoas da imagem.
Talvez no final de tudo,
eu inclua novamente os personagens em 2d, mas eu ainda não decidi isso.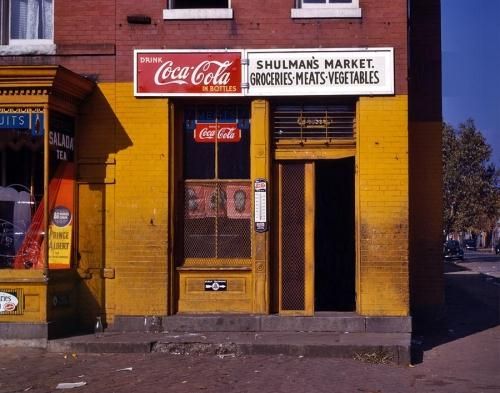 Here The Picture, Manipulated In MSPaint
And here the final result:
the part that
I am interested.
E aqui o resultado final:
a parte em que
eu estou interessado.
More soon...
Mais em breve...
More Papermau Next Projects related posts:
Imaginary Train Station - by Papermau - Some Updates
Green Thing Hot Rod - by Papermau - Some Advances
Time Machine Discos Diorama - by Papermau - Some Advances
Old West Sheriff`s Office - Some Updates