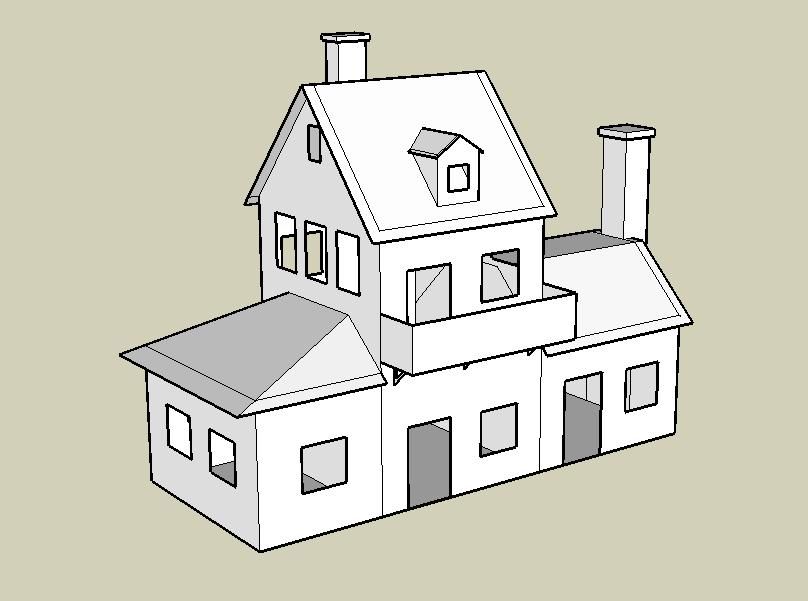 The Basic Lines
Here some ideas for a new model.
Just some ideas, for while.
It is very fun use Sketchup
to make this kind of project, because
Sketchup is very intuitive
and
you can design all the model using just the mouse,
with
no shortcut keys to memorize and complicate.
The Framed Model
Aqui alguns esboços para um novo modelo
. Apenas algumas idéias, por enquanto.
Desenhar no Sketchup é muito divertido
, perfeito para fazer este tipo de projeto, porquê
é um programa muito intuitivo
e você pode desenhar todo o modelo, usando apenas o mouse,
sem precisar decorar teclas de atalho e outras complicações.
With Some Textures, To Have An Idea Of Volume
More Sonn...
More Papermau`s Next Projects related posts:
Old West Sheriff`s Office - Some Updates
Time Machine Discos Diorama - by Papermau - Some Advances
Green Thing Hot Rod - by Papermau - Some Advances
Imaginary Train Station - by Papermau - Some Updates