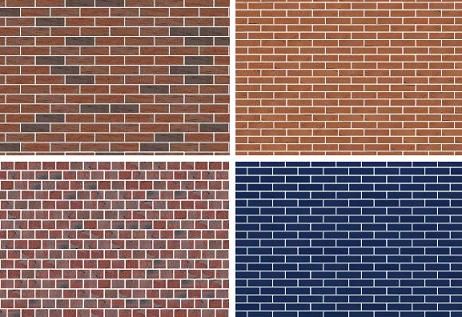 Some Bricks I Made With Simple Clicks
If you like to make your own architectural models for dioramas or train sets, or doll houses
, you will like this
free program that generates free textures of bricks.
You can choose
just about everything:
color, texture, size, scale, color,number of bricks per meter, etc.
A really nice program,
that works online and totally free!
Se você gosta de construir suas próprias maquetes para dioramas ou train sets, ou casas de bonecas,
você irá adorar este
programa que gera texturas de tijolos
. Você pode escolher praticamente tudo:
cor, textura, época, escala, espaçamento e até quanto tijolos por metro,
aí é só clicar em gerar modelo e pronto. E
não é preciso nem mesmo instalar o programa
, é tudo
online e de graça!
Link:
Free.Brick.Textures.Generator.by.Paperbrick
More Dioramas and Doll Houses related posts:
Jamestown Diorama - by Homeschool In The Woods - Cidade Dos Pioneiros Norte-Americanos
Paper Doll Houses With Interior - by Imprimibles - Casinhas de Papel
Paper Doll Room And Furniture - by Sugar School - Quarto De Bonecas
Tutorial - Submarine Pirate Layout - by CJ Wallas - Caverna Pirata