This model was submitted and created by Ajay Suthar
. This
vessel
is his own concept creation that he called it
"The Epic War - Mahabharata"
which is in the epic story according to
Ajay
is used by
Lord Krishna
to drink sweet milk, a
Kheer inside The Great Mahatma Vidur's
house at lunch. -
Julius Perdana
Este modelo foi e criado por Ajay Suthar
. Este vaso foi totalmente idealizado por
Ajay,
e ele o batizou de
"A Guerra Epica - Mahabharata"
. De acordo com
Ajay
, este vaso é usado pela divindade
Krishna
para beber leite açucarado. -
Julius Perdana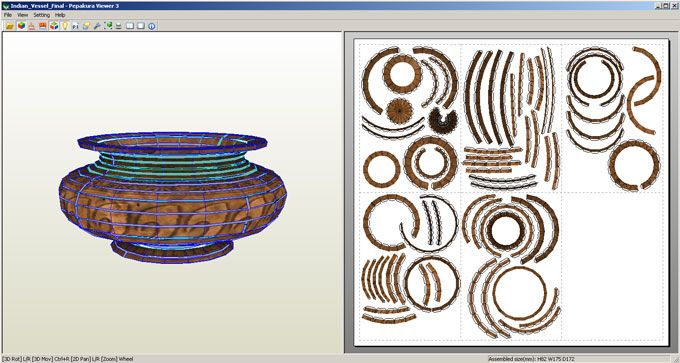 Link:
Indian.Vase.Papercraft.by.Ajay.Suthar.via.Paper.Replika
More Decoration and Decorative Paper Models related posts:
Gold Ramen Papercraft - by Otonchin Soreccha - Prato De Lámen
Jar Box Papercraft - by Paper Matrix - Jarra De Papel
Finger Golf Course Papercraft - by Canon Asia - Golf De Bolso
Chinese Lantern Papercraft - by Canon - Lanterna Chinesa