A beautiful model
to
decorate children`s room
, by
Japanese
site
Canon.
um belo modelo
para
decorar o quarto das crianças
, do site
japonês Canon.
"Stuffed toy bears
take the name
'Teddy Bear'
from the
26th President of the United Sates of America, Theodore Roosevelt.
The arms and legs are movable
so you can enjoy posing your teddy in different ways. Why not experiment with your own original poses?
"
-
Canon
"Os ursos de pelúcia
ganharam o nome
"Teddy Bear"
em homenagem ao
26º Presidente dos Estados Unidos da América, Theodore Roosevelt.
Os
braços e pernas são articulados
, então você pode se divertir inventando poses para o seu
Teddy Bear"
. -
Canon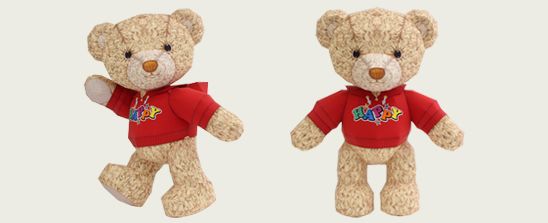 Link:
Happy.Teddy.Bear.Papercraft.by.Canon
More Paper Toys and Decoration related posts:
Disney Princess Paper Doll - Rapunzel - by Disney Family
Perry The Platypus Paper Model - by X3darts
Amerigo Teddy Bear Papercraft - by Canon - Urso De Pelúcia De Papel
Hinakazari Japanese Decoration - by Canon - Decoração Japonesa