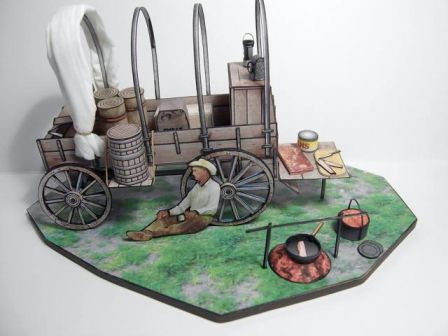 A very original model
by
German
designer
Oliver Bizer
.
Olli
`s paper models are alway
s amazing little pearls.
They are what all paper models should be:
beautiful, original, simple and fun to build.
Um modelo bem original
do designer
alemão Oliver Bizer.
Os modelos de
Olli
são sempre surpreendentes
pequenas jóias
. Eles são o que todos os paper models deveriam ser:
belos, originais, simples e divertidos de montar.
Link:
Old.West.Chuck.Wagon.Diorama.By.Oliver.Bizer
More Old West related posts:
Old West Coach Paper Model - by Pinnacle - Diligência Do Velho Oeste
Red Dog Saloon - by Papermau - Saloon do Cão Vermelho
The Lone Ranger Frontier Town - by Thrilling Days.Com
Old West City - by YPS Fan Page - Cidade Do Velho Oeste