The Honda Vamos
was a Mini SUV produced by Japanese automaker
Honda
from 1970 to 1973, and reintroduced again as a trim level of the
Honda Acty
microvan starting in 1999. Its name,
"Vamos"
, is Spanish for
"let's go"
.
Available as a kei truck, it replaced the
Honda T360
. The
Vamos
used a 356 cc 2-cylinder, mid mounted, air-cooled, gasoline engine shared with the Honda N360 and the Honda Z360. The
Vamos
was a competitor at the time to the
Suzuki Jimny
,
Daihatsu Fellow
, and the
Isuzu Unicab
. According to the article for this vehicle at
Japanese Wikipedia,
only 2,500 were sold. Honda had hoped the popularity of the
Honda Dax
minibike with its off-road image would be associated with the Vamos. Because of the installation of the spare tire on the front of the vehicle and the sound from the air cooled engine, it had a
Volkswagen Type 2
reputation but because of the open cabin design, it wasn't very popular due to a lack of four wheel drive. - Wikipedia
This model can be used with
RC vehicles
.
To download the model, click on first clickable link on top/left side.
O Honda Vamos
foi um um mini utilitário produzido pela montadora
Honda
entre os anos de 1970 e 1973, e reentroduzido no mercado japonês em 1999. O
Vamos
do nome significa exatamente isso: vamos, de ir, já que a inspiração para o nome veio do idioma espanhol.
Para baixar o modelo, clique no primeiro link clicável à esquerda, no alto da página.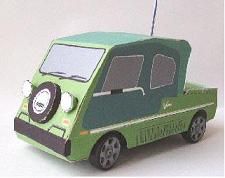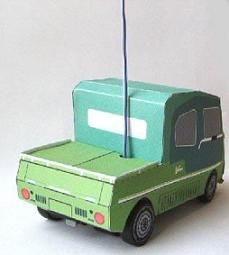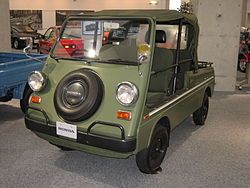 The Real Thing
Link:
Honda.Vamos.Paper.Car.by.5rou.Web